In 2022, Light Up The Queen (LUQ) awarded $30,500 in grant money to support music education programs at Kingswood Community Center, Reed's Refuge Center, and Christina Cultural Arts Center.
All three organizations reach our program-goal audience of young music students who live in Delaware's underserved communities.
These funds were generated by the 2022 Shine A Light concert held on March 5 at The Queen. Below is a description of each program funded with the amount received from LUQ.
​Kingswood Community Center was awarded $15,000 to support its partnership with Wilmington Children's Chorus. The collaboration sees WCC vocal instructors teaching KCC children twice a week as part of a year-round, play-based, culturally responsive, and developmentally appropriate music program created for early learners. Studies show that starting these musical programs at such an early provides important cognitive and social benefits, which continue through childhood development.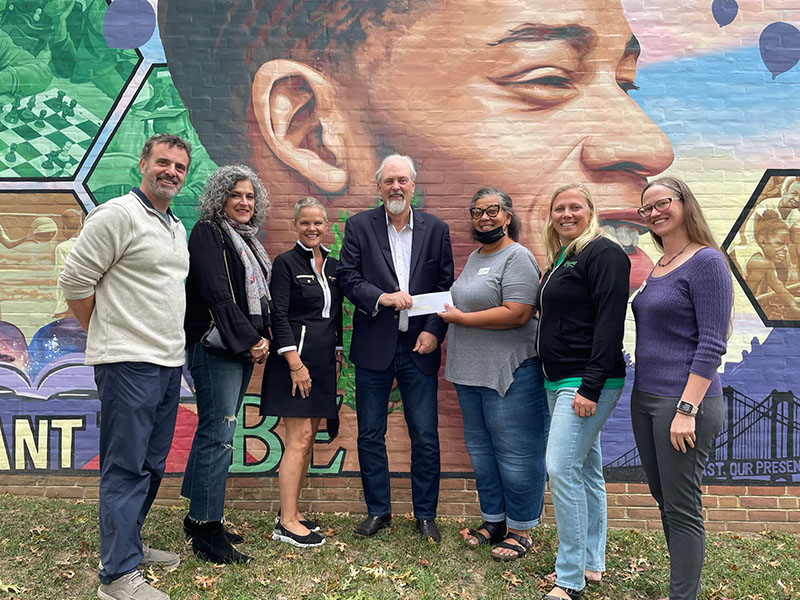 Reed's Refuge Center was awarded $12,500 to support the intermediate level of its Young Professionals Series, a four-week professional development program that uses song-writing, music creation, and videography to foster job skills and techniques. Designed for RCC children of ages 8-16, the series utilizes math (with music theory); science (with technology); and language (with songwriting) — all while encouraging personal and professional developmental skills of punctuality, accountability, listening and following directions, problem solving, project planning and teamwork.
Christina Cultural Arts Center was awarded $3000 to further its one-on-one music programs. For five years, CCAC has enjoyed an ongoing relationship with LUQ via our sister program, the Christian Salcedo Music Scholarship fund. Each year, three CSMS recipients are each awarded a $1000 grant that includes musical equipment and one-on-one instruction at CCAC.